More institutions, even top law schools like Harvard and Columbia, are opting out of an LSAT requirement. Instead, students can take alternative exams, such as the GRE or GMAT.
Applicants may also have to attend interviews, have high GPAs, and submit essays. So, just because there are law schools that do not require LSAT does not mean that the process has become effortless. 
In this article, you'll learn more about LSAT alternatives and how they compare to taking the exam. So, keep reading!
Quick Summary
Several law schools are opting out of making LSAT a requirement for legal education. Here are some things you should know about that:
Law schools are accepting the GRE or another standardized test in place of the LSAT. 
Alternative exam scores usually can't be used to hide past, low LSAT scores. 
If both LSAT and GRE scores are available, the LSAT scores are usually prioritized. 
Other aspects of a student's law school admissions profile, such as GPA, must be improved when not taking the LSAT.
Which Law Schools Do Not Require the LSAT?
The Law School Admission Test (LSAT) is used by law schools in the USA and Canada to evaluate applicants. In the past, it used to be a requirement to attend law school.
However, more and more American and Canadian institutions are accepting applicants who have not taken the LSAT. One of the reasons for this decision is to promote diversity, as the LSAT was seen to be a hurdle for minority groups to enter the legal profession.
Which American Law Schools Do Not Require the LSAT?
In the USA, the LSAT requirement of law schools has been a longstanding debate. Indeed, the American Bar Association (ABA) has been mulling over the matter since 2018. 
So far, the ABA has decided to allow the GRE instead of the LSAT.  So, several American law schools have decided to accept applicants without LSAT scores but have GRE results. 
Here are some of such institutions:
Harvard Law School
Northwestern University Pritzker School of Law
University of Iowa College of Law
Wake Forest University School of Law
St. John's University School of Law
University of Maryland Carey School of Law
University of Hawaii at Manoa William S. Richardson School of Law
Georgetown Law School
Yale Law School
Columbia Law School
New York University School of Law
University of California, Los Angeles (UCLA) School of Law
University of Pennsylvania Carey Law School
University of Virginia School of Law
University of Chicago Law School
Cornell Law School
Duke University School of Law
Stanford Law School
University of Michigan Law School
University of Southern California Gould School of Law
George Washington University Law School
University of Texas at Austin School of Law
University of Arizona James E. Rogers College of Law
Washington University in St. Louis School of Law
University of Florida Levin College of Law
Boston University School of Law
University of California, Irvine School of Law
Fordham University School of Law
University at Buffalo School of Law
Texas A&M University School of Law
University of New Hampshire Franklin Pierce School of Law
University of Dayton School of Law
University of Massachusetts School of Law
Suffolk University Law School
University of Akron School of Law
University of Baltimore School of Law
New England Law | Boston
Pace University Elisabeth Haub School of Law
California Western School of Law
Golden Gate University School of Law
Thomas Jefferson School of Law
Western State College of Law
Brigham Young University Clark Law School
University of Georgia
University of Notre Dame
Boston College
University of South Carolina
Cleveland State University
Pepperdine University Caruso School of Law
Which Canadian Law Schools Do Not Require the LSAT?
Canada has three law systems: common, civil, and indigenous. 
Common law is the one taught by most Canadian law schools. It is in English, so applicants are often required to submit LSAT scores. 
On the other hand, civil law is only applied in Quebec, as it was patterned after the French or Napoleonic code. Since the LSAT is only in English, Quebec law schools can't require it as the program is mostly in French.
So, here are the Quebec or Canadian law schools where LSAT is not mandatory:
Université Laval
McGill University
University of Montreal
Université du Québec à Montréal
Université de Sherbrooke
University of Ottawa (technically, this is not a Quebec school; however, it offers a civil law program in French, so it doesn't require an LSAT for that course)
What Online Law Schools Do Not Require the LSAT?
To adapt to the growing technological landscape, law schools are offering programs online. The main advantage to them is their convenience and flexibility.
However, there's another benefit: most of the online law schools do not require LSAT scores. Here are some of them:
Liberty University (Master's Programs)
Cleveland State University (Online Part-Time J.D.)
University of Dayton (Online Hybrid J.D. Program)
What To Expect From Law Schools That Do Not Require LSAT
Not having to take the notorious LSAT may be relieving to many students. However, that does not mean that law schools will just accept anyone without an LSAT score.
They may require other standardized tests, put more weight on other aspects of your admissions profile, or offer alternative pathways to law school.
Varying Policies Regarding GRE Substituting for the LSAT
The University of Arizona started the trend of accepting GRE scores instead of LSAT in 2016. It determined that the GRE can reliably predict law students' first-year performance, similar to the LSAT.  
The GRE can predict performance because it is also a standardized exam that evaluates analytical and critical thinking skills. Specifically, it assesses verbal reasoning, analytical writing, and quantitative reasoning skills. 
If you intend to take the GRE instead of the LSAT, you must be aware that the policies surrounding it vary per law school.
1. GRE Scores Must Be Recent
Most law schools require that GRE results must be recent. That is, the test was taken within five years before application.
Many law schools also require you to submit all past GRE results. So, if you had a low score before, you may not always be able to hide it.
2. Some Law Schools Do Not Accept the GRE from Any Applicant
Certain law schools only accept GRE results from specific applicants.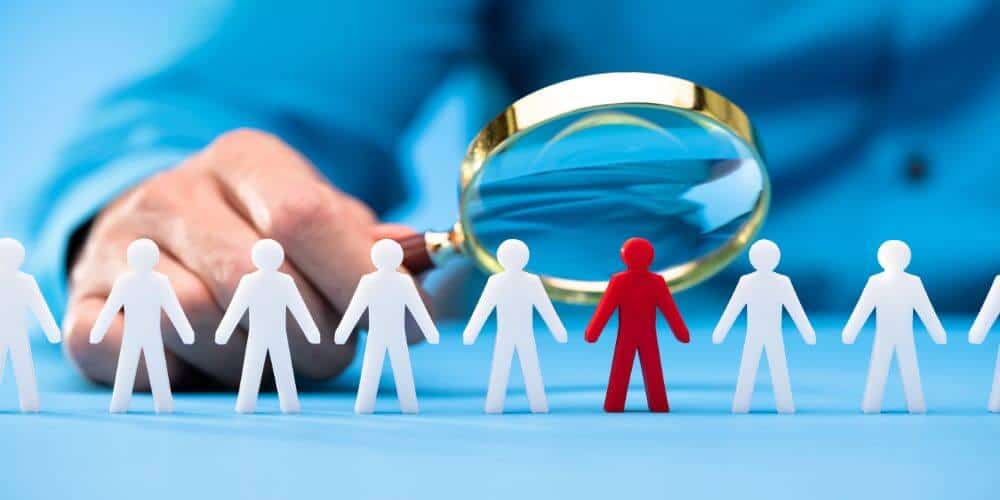 3. Most Schools Have No Preference Between the LSAT or the GRE
Most law schools, like Harvard Law School, do not prefer the LSAT over the GRE. So, if you take the GRE, an LSAT-taker won't be prioritized over you (or vice versa).
However, if you take both the LSAT and GRE, it won't earn you extra brownie points. That is, law schools won't think you're more committed than other students.
4. You Must Submit LSAT Scores Even with GRE Results 
If you took the LSAT before or after your GRE, you must submit your LSAT scores when applying to law schools. Therefore, you can't hide your low LSAT scores with your GRE results.
Also, the GRE scores often become secondary or optional when LSAT scores are present. That is, the LSAT results will become a primary factor or weigh heavier in the application.
Your GRE scores will then be used to support your LSAT performance or boost your profile.
5. Some Schools Do Not Consider the GRE When There is an LSAT Result
Unfortunately, the GRE results can't always boost applicants with low LSAT scores. That's because some schools completely disregard your GRE results if there are LSAT scores. 
One of such schools is Wake Forest Law. It invalidates GRE scores during admissions deliberation if the applicant has LSAT scores, regardless of how high or low they are.
A school with a similar policy is the School of Law of Washington University in St. Louis.
6. Law Schools May Rescind Offer Based on GRE When There Is an LSAT Score
A few institutions, such as Stanford Law School, even take back their offers if you performed poorly in the LSAT after submitting GRE scores.
Therefore, you must weigh between the GRE and LSAT carefully before taking either of them. You can't just take one and hope that the other can back it up.
Other Standardized Tests are Rarely Accepted
Only a few law schools consider other standardized test results, like ACT, SAT, or GMAT. Usually, stringent conditions are attached.  
For instance, the George Washington University Law School accepts recent ACT and SAT scores. But that's only if you applied through their Junior Early Action Program, which is only for the university's undergraduate juniors with stellar academic records. 
Meanwhile, Michigan Law only accepts non-LSAT test scores from its current graduate students. So, if you aren't enrolled there, you must take the LSAT.
Another institution that accepts non-GRE or LSAT tests is Brigham Young University. It's less exclusive than other schools.
But its conditions are still stringent:
You must have a GPA of 3.85 or above.
You must be part of the top 15% scorers of the ACT or SAT.
You must not have any LSAT or GRE scores.
Boost Other Application Requirements
If you don't take the LSAT, it's best to ensure that your application materials are excellent. After all, the law schools' decisions will be based on them.
These are the other materials or factors considered during law school admissions:
GPA – A high GPA is crucial not just if you are applying without an LSAT. It's essential to ensure admission to many top law schools like Harvard.
Resume – Some schools consider work or organizational experience related to law. So, if you had law-related internships, organization, or leadership work, highlight them!
Letters of recommendation – Universities prefer your recommendations to come from a professor or teacher. They can talk about your scholarship and academic ethic, which is most important to them.
Written statements – The statement of purpose or perspective is a chance for you to express your passion for law. You can also highlight your strengths and experiences. So, do not understate the impact these essays can make.
Interview – Not all schools require an interview. But if you have to undergo one, it's best to prepare for it. Your communication and quick thinking skills will surely be put to scrutiny.
Schools Offer Alternative Pathways
If you undergo a certain course or process at your dream law school, they may accept your requirements without the LSAT score (or any other standardized test result).
One example of such is the University of Arizona. It has an online class called JD-Next, which hones reading and analytical skills.
Based on your JD-Next class performance, you may proceed to law school without taking the LSAT. Note, though, that the course ends with an exam, so you're not escaping any tests.
Another pathway program to law school is the University of Iowa's Kinnick Law Program. Applicants must have a high GPA and standardized test scores.
Alternative Entrance Exam 
It also tests for reading and analytical skills, just like other exams. However, it has no testing fee and can be taken online.
Benefits of Applying to Law Schools That Do Not Require LSAT
Applying to law schools without taking the LSAT seems to take as much effort. That's especially true if you take the GRE, as it just acts as a substitute.
So, what exactly is the edge of not taking the LSAT? Let's discuss them:
Convenience
With its select test formats, centers, and schedules, the LSAT is not the most convenient exam for everyone.
For instance, if the applicant is an international student, they can only take the LSAT in a few test centers and have only four schedules per year. They may find schedules and test centers for the GRE, SAT, or GMAT that are more convenient for them.
Choice of Standardized Test
Our skills and strengths differ. Some students find the LSAT easier than others because their knowledge and abilities are better suited for it.
Meanwhile, a majority find the LSAT difficult. So, they might prefer another standardized exam where the question types are more familiar to them, such as the GRE.
This doesn't automatically mean that the GRE is easier than the LSAT. Indeed, these tests are incomparable as they have different coverages and question types.
So, the benefit of the LSAT not being mandatory is not being able to take easier exams. It's having the chance to choose an exam where you may be able to perform better.
Lower Costs
Another incentive to not take the LSAT is the expenses. The exam costs $222 per take, not including other fees like Credential Assembly Service (CAS).
Students also spend a lot on LSAT prep. Courses and review materials can cost thousands of dollars.
In comparison, these are the fees for the other standardized exams:
You may note that the GRE is as much as the LSAT. So, it may not seem much of a difference.
However, the GRE is accepted for applications to other graduate programs. So, if the student isn't yet sure about law school, the GRE is more practical.
Highlight Your Strengths
Some students already have excellent profiles. For instance, they have a 3.85+ GPA, a lengthy extracurricular list related to law, and other impressive initiatives.
A low LSAT score can easily overshadow those. So, if you're such a student but not confident about your LSAT-taking skills, you may prefer to take the alternatives.
Is the LSAT a Good Indicator of Success in Law School?
According to the Law School Admission Council (LSAC), the LSAT is the best predictor of law school success, especially when combined with undergraduate GPA. There was a strong correlation between those two factors and first-year law school grades.
So, does that mean if you scored low or didn't take the LSAT, you won't fare well in law school?
The short answer is: no. Just because you didn't take the LSAT or scored low in it, does not mean you won't succeed in law school.
First off, the predictive abilities of the LSAT are often contested. For instance, a 2001 study by Jeffrey Kinsler found that undergraduate GPA and law school reputation were better indicators than the LSAT.
Meanwhile, a 2003 study by David A. Thomas stated that there is not much difference between the predictive abilities of GPA and LSAT. Therefore, the LSAT isn't as accurate as the LSAC may have wanted it to be.
So, if you get a low GPA or LSAT score, don't let it define you. People have left law school with flying colors despite a rough start as they have grit, dedication, and passion.
But does that mean the LSAT is all for naught? Not really.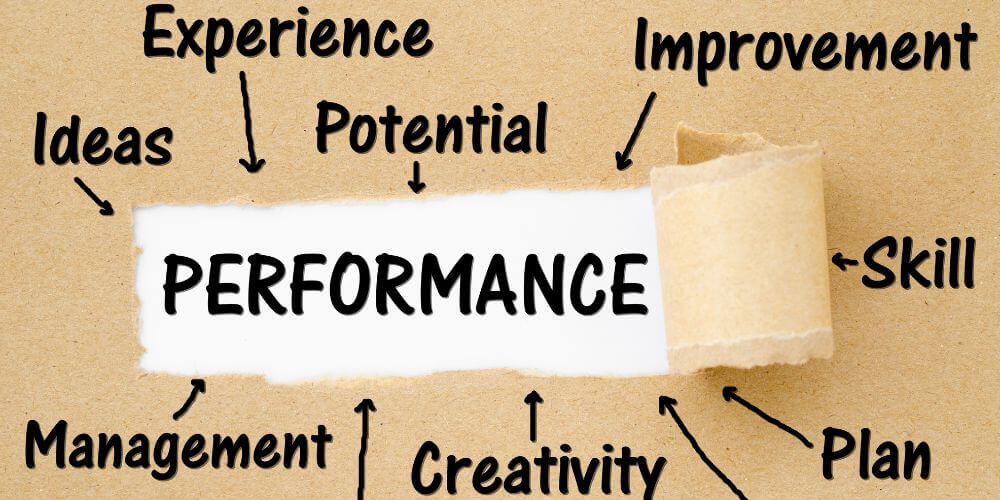 You can use the exam to evaluate your analytical, logical, and reading skills, which are essential to law school. For instance, if you performed least in the logic games, you'll know that your logical reasoning skills have to be improved.
That chance to self-evaluate and improve is the important thing you'll miss out on if you opt out of the LSAT. But otherwise, you'll still have the chance to do as well as your peers.
Can I Get Into Law School With a Low GPA and No LSAT Scores?
Although it is not recommended, you can apply and get into a law school with a low GPA and no LSAT scores. However, you'll have to be strategic. 
First, you'll have to take a standardized exam that law schools would accept, like GRE or SAT. Get as high a score as you can.
You should also boost other aspects of your application. It's also ideal that you have solid reasons for your low GPA and lack of LSAT.
It's also best to apply to mid-ranked institutions instead of aiming only for prestigious ones. Top law schools like Harvard may not consider you with a low GPA and no LSAT scores.
Regardless of all these, though, pursuing a law school application in your situation is extremely difficult.
FAQs About Law Schools That Do Not Require LSAT
How To Get Into Law School Without LSAT
To get into a law school without an LSAT score, check the institution's admissions process for alternatives. Most of them will accept the GRE or other standardized tests as a substitute.
Take the alternative exams and try to score as high as you can. Also, ensure that the other aspects of your profile application are outstanding.
For instance, ensure you have a high GPA if you're applying without the LSAT. It will provide the impression that you have the academic capabilities and dedication to succeed in law school.
Does Harvard Law Not Require LSAT?
Harvard Law does not require the LSAT. In its place, you may take the GRE.
Besides the tests, you must submit academic transcripts, recommendation letters, resume, and written statements. You may also have to attend an interview.
Do You Need LSAT for Columbia Law?
An LSAT score is not required to apply to Columbia Law. Instead, you may submit your GRE results.
You may also have to submit a personal statement or essay, letters of recommendation, resume, transcripts, and dean's certification.
Which Is the Easiest Law School To Get Accepted Into Without LSAT?
These are considered the easiest law schools to apply to without an LSAT:
Charleston School of Law
Drake University
Loyola University New Orleans
New England Law | Boston
These institutions are considered easy to get into because they may have high acceptance rates and low median GPAs.