The PAT section of the dental admissions test can be daunting and tiring and many students feel that this is the hardest section of the DAT exam.
However, as this PAT Booster review will reveal, PAT Booster is designed to help you hone your perceptual ability skills with much ease and in a less stressful manner.
Let's dive right in.
Before we do that, I just want to tell you about an exclusive deal we landed for you with the guys over at PAT Booster.
You can today get DAT Booster (it includes PAT Booster + prep course for all the other DAT sections) for 10% OFF if you use our coupon code: TESTPREPPAL
Buying DAT Booster is definitely better than just getting PAT Booster alone as you will have access to all the prep material needed for the DAT as well as the PAT Booster. Not bad, right?
PAT Booster Overview
What Does PATBooster Offer?
PATBooster is an online study tool that was made specifically for the PAT section. Its goal is to improve and strengthen your perceptual ability skills.
The online course offers 3D interactive software, trackable performance analytics, up-to-date content, and more.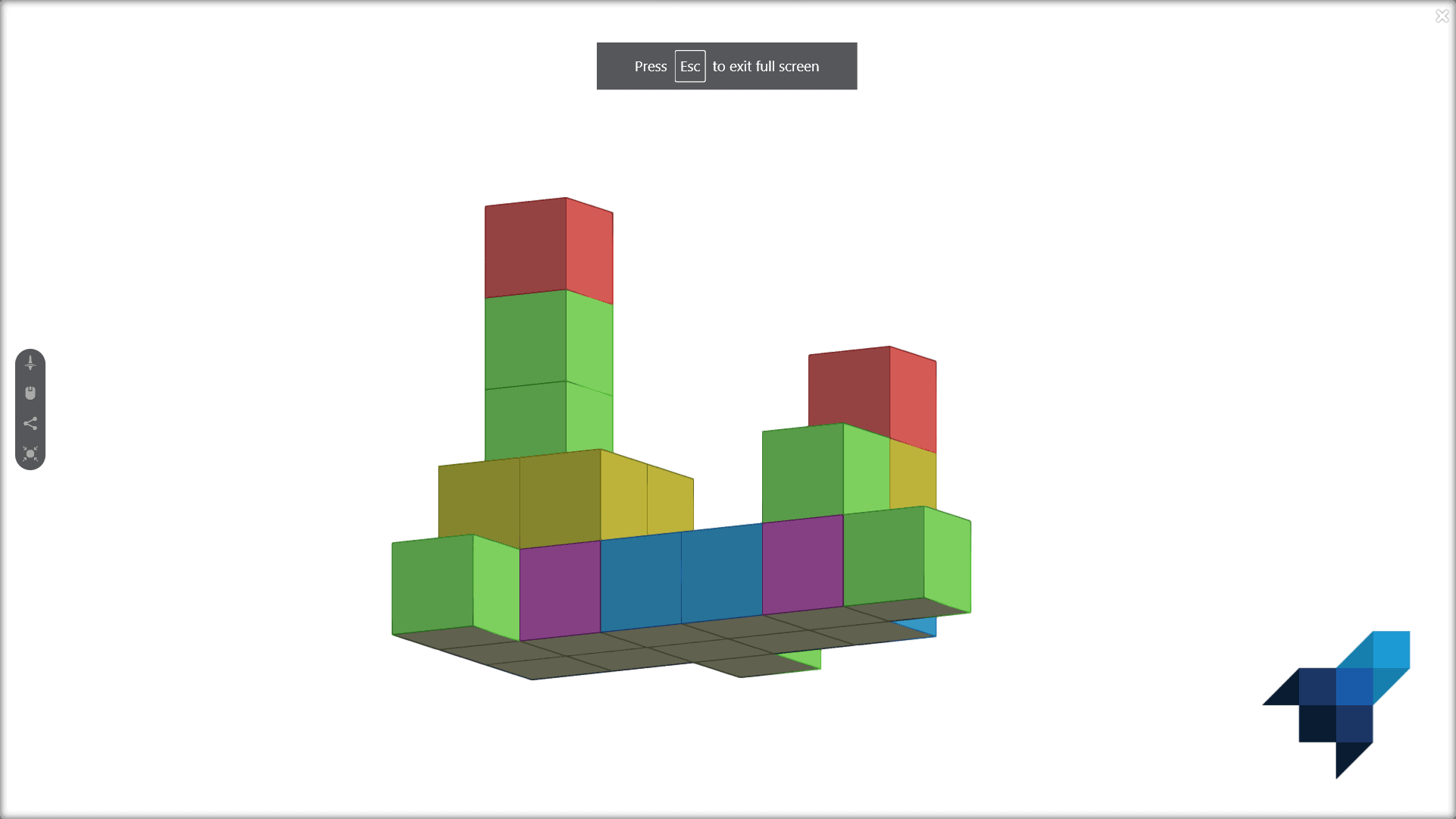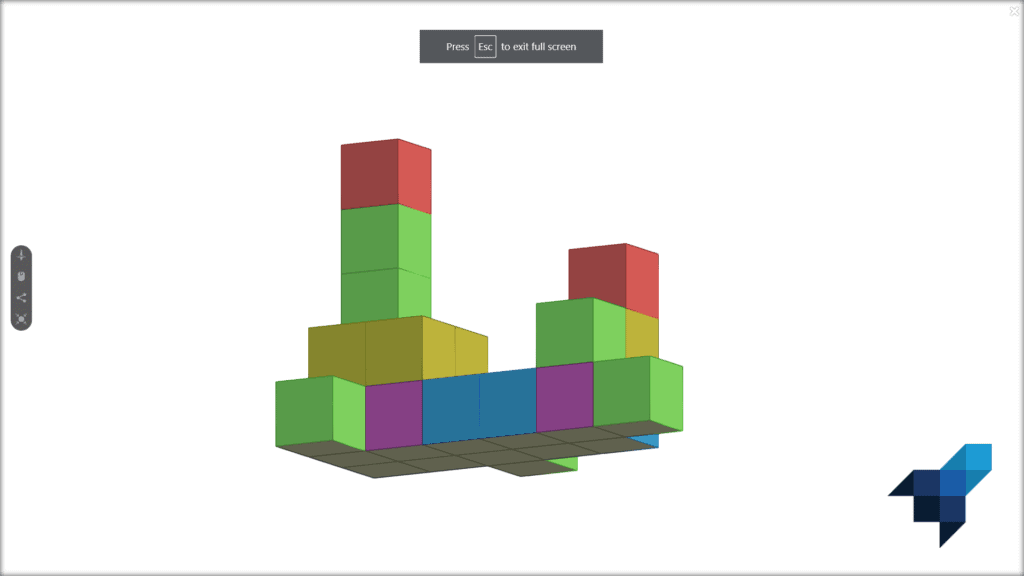 To be more precise, here's what PATBooster offers:
Over 65 PAT strategy videos.
10 practice tests.
300+ Detailed Solution Videos.
Cutting-edge interactive software generator.
Over 1600 high-yield questions.
Performance analytics.
Tiered question banks.
Built-in 3D models.
Keyhole generator.
Various angle ranking generator.
Higher score guarantee.
Premium support 24/7.
One-on-one online tutoring.
PAT Booster Review for 2023
Pricing & Access Period
To get premium access to the material, you'll have to get an upgraded version of the course.
The 90-day Premium Membership has an affordable price ($159). So, if you want to practice only the PAT section of the DAT exam, this is a great choice.
Plus, signing up only to PAT Booster is a good way to save money. By the way, 90 days is a typical DAT prep time, so this course is more than enough.
Once you sign up to the platform, the main page offers you to join the Facebook study group. It's a great opportunity to be in contact with other students that are also preparing for the DAT. It's a helpful space for pre-dental students.
If you feel unsure about something, you can always reach out to your peers.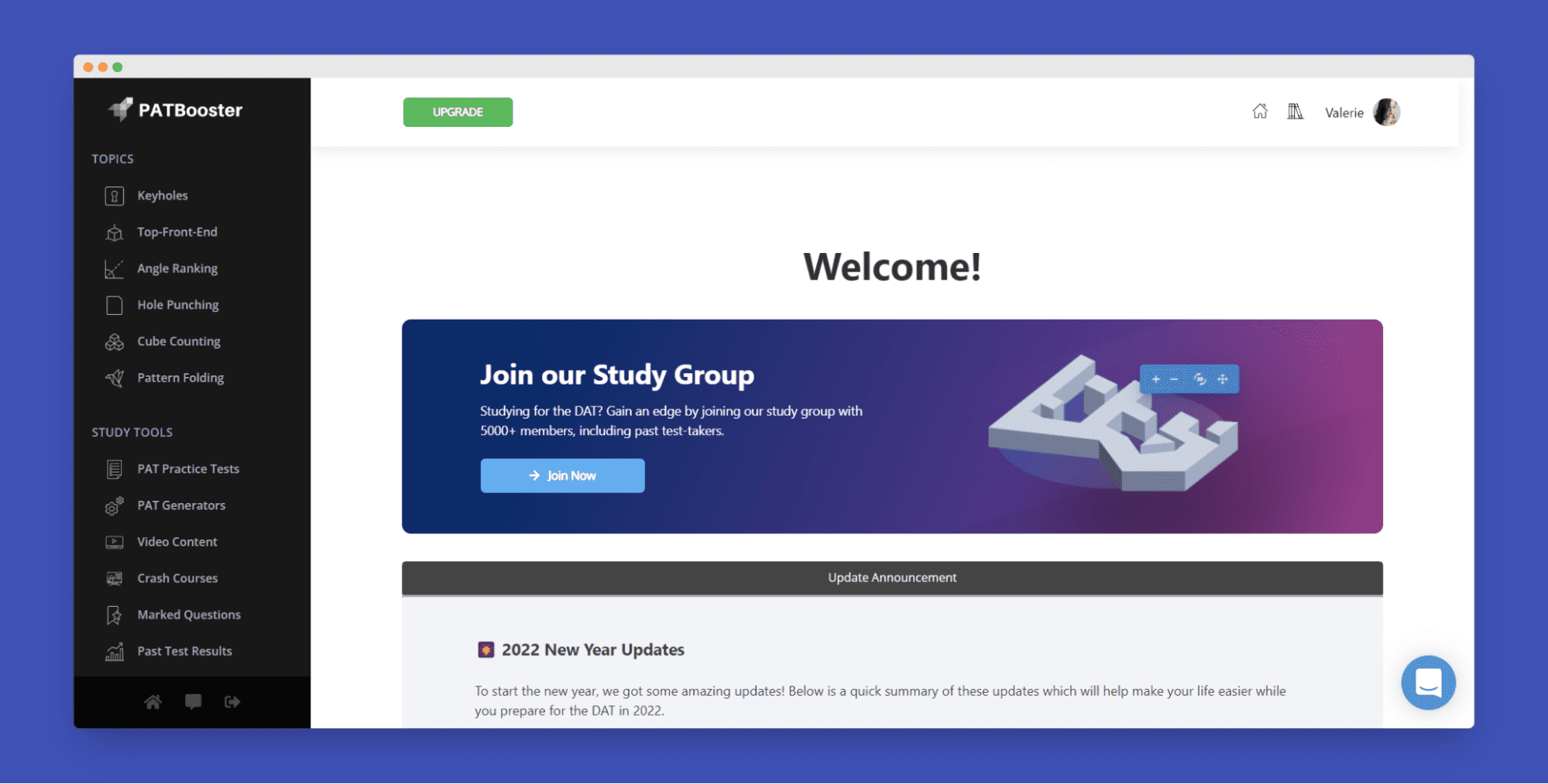 Additionally, the main page has all the necessary updates related to the exam. By the way, the 2022 updates are already available on the platform.
Classroom
So, when you are ready to practice for exams, you can choose any of the six main PAT topics. These are keyholes, top-front-end, angle ranking, hole punching, cube counting, and pattern folding.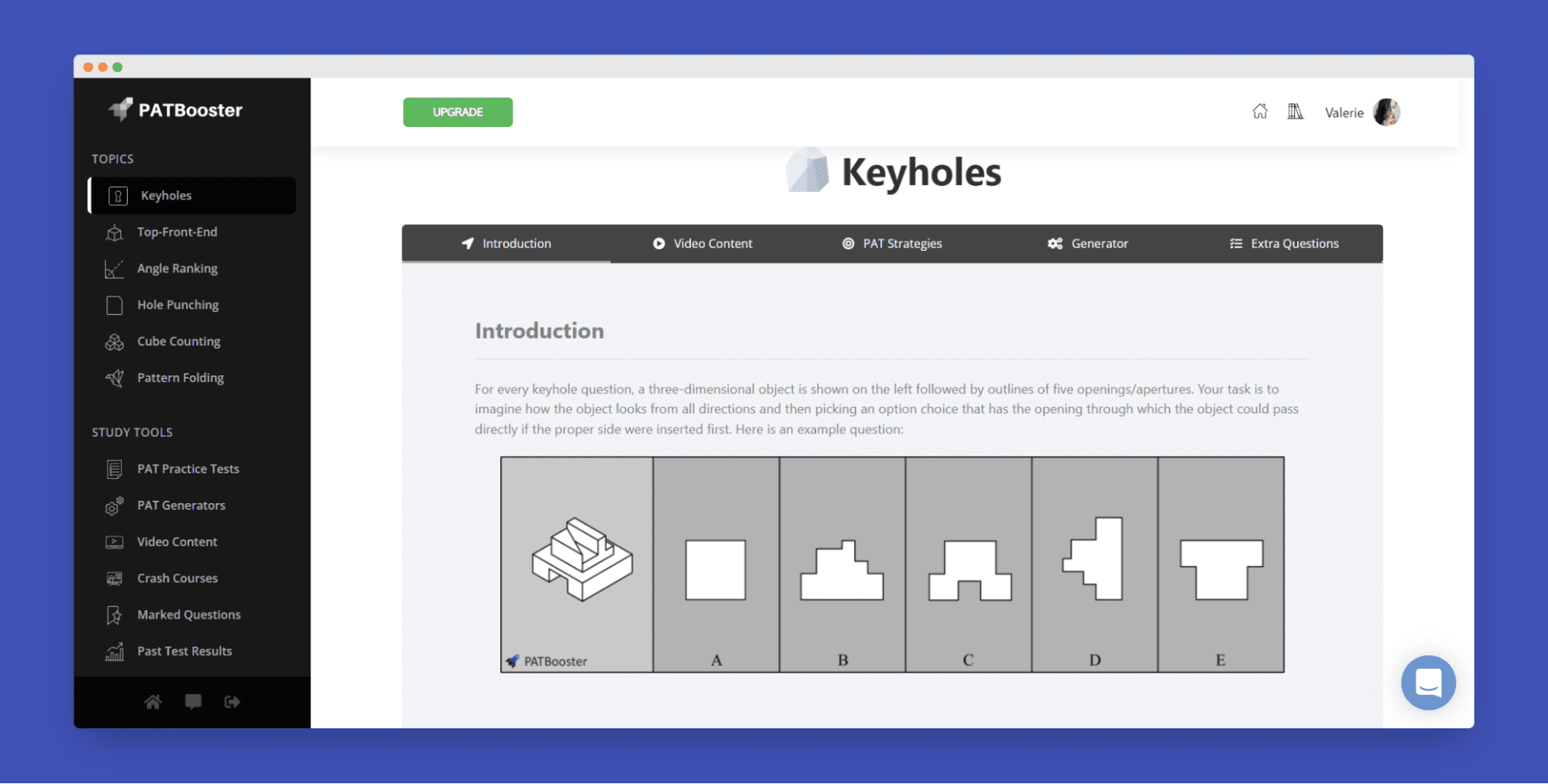 Each of the topics has the next sections:
Introduction. It has a brief description, illustrations, rules, and a 3D Visualizer. You can use auto-rotation, select navigation style, generate URL, or toggle full-screen mode when using the visualizer. It's very convenient, as it is very similar to the real DAT.
Video Content has detailed explanations of the materials, and many practicing exercises.
PAT Strategies section includes step-by-step video explanations of the strategies.
Generator, a program that creates unlimited PAT questions identical to the actual DAT.
Extra tests help you practice test questions more deeply to improve your PAT skills.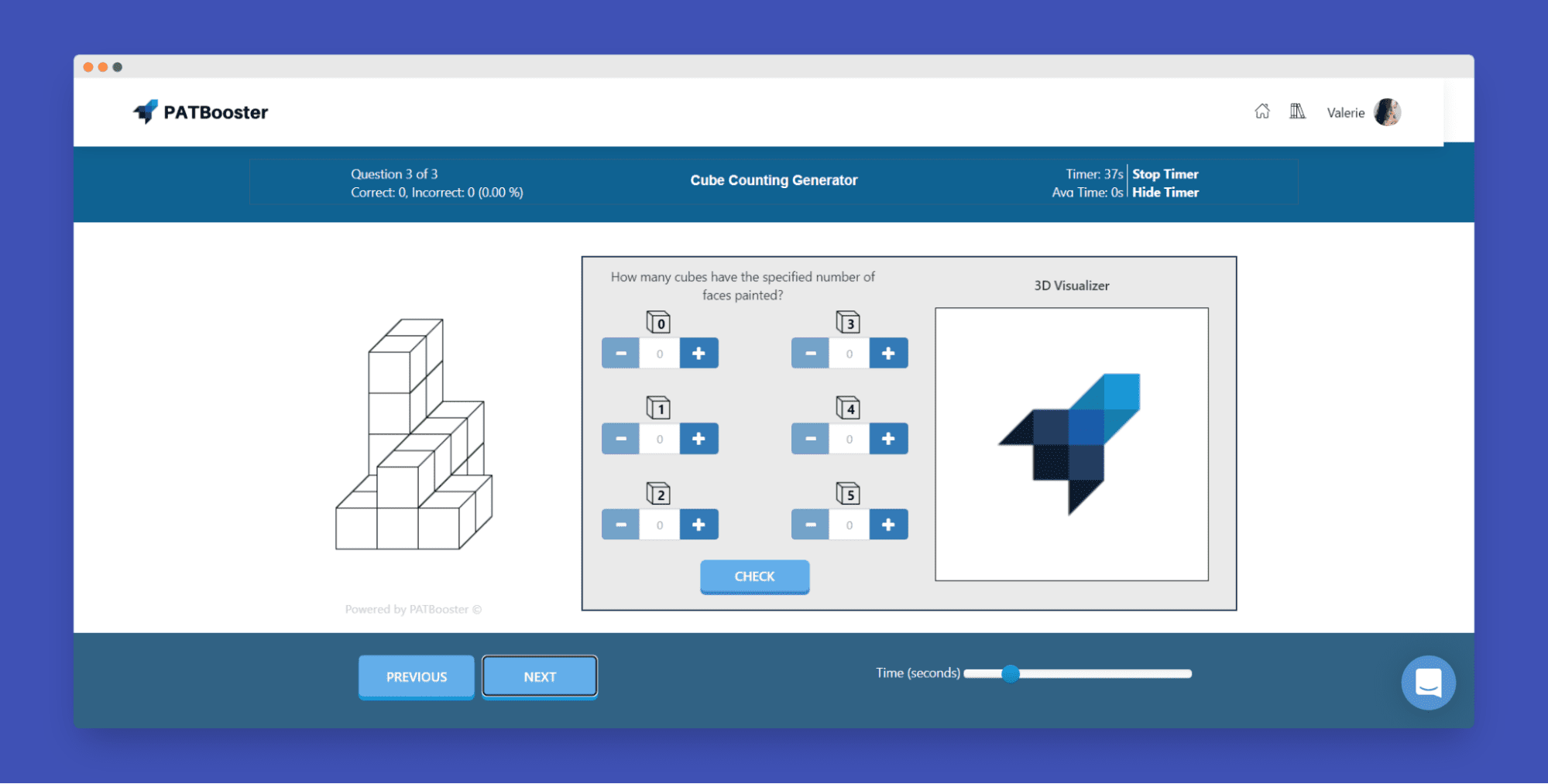 Analyzer is a convenient learning tool. It's software that recognizes the weak areas of your PAT. All you need is to answer several questions in a limited amount of time, and then you'll get a detailed analysis of your performance.
Note that not all sections appear on each topic. For example, Top-Front-End has an introduction, video content, PAT strategies, and extra questions.
This is the best bang for your buck when it comes to premium DAT prep programs.
Pros
The best PAT section content in the industry.
Representative practice tests that are close to the real thing.
Beautifully illustrated videos that get right to the point.
Cons
No mobile app available
Use code at checkout: TESTPREPPAL
Study Tools
Another useful part of the platform is study tools. It includes the following:
Timed and non-timed PAT tests. You can start practicing without any pressure. Once you feel more confident, choose timed tests. This way you'll be more ready for the exam itself.
Performance analyzer. Write a test at a given time and check immediately whether you did well or not.
Video content of high quality. Videos include illustrations and graphics.
Crash course with experts who have extensive knowledge in the field. Also, they are well-known within the dental community, so it's a great chance to boost your knowledge.
Passed test results which you can analyze to better understand your strong and weak areas.
Here's a couple of words about crash courses. A crash course is a 3-hour group session. It has courses on organic chemistry, biology, quantitative reasoning, and perceptual ability.
A session involves tricks and test-taking tips on a given topic. You'll also have an opportunity to participate in group discussions and ask questions directly to the experts.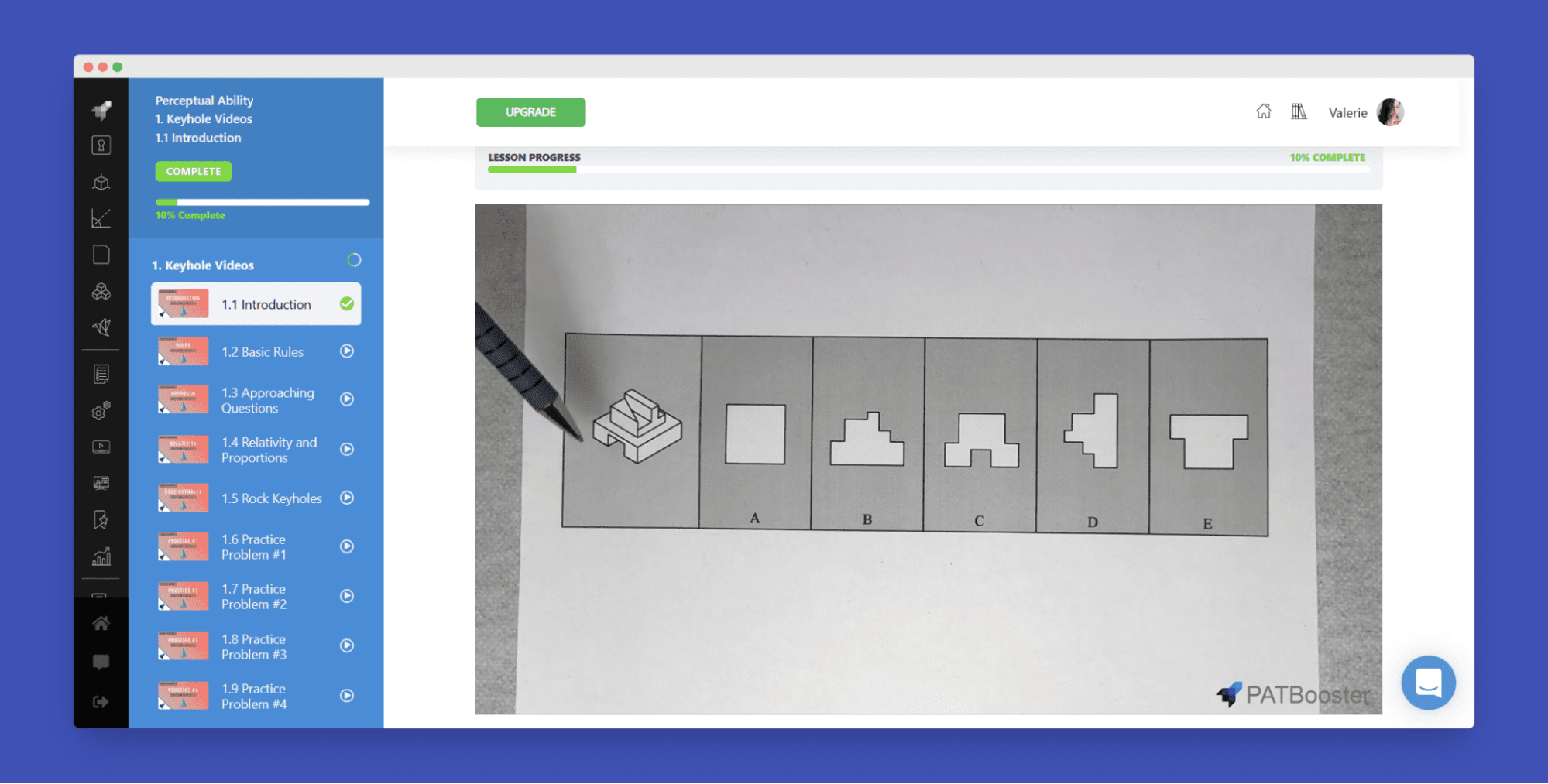 Keep in mind that you don't need to have a DAT membership to buy crash courses.
Plus, the courses are time-limited, which means that the purchase is final. In case you're unable to attend an online course, you'll get access to the next available one.
Additional Resources
Additional resources are contained in the library. This is where you'll find DAT resources, PAT strategies, expanded solutions, DAT basics, technical issues, and FAQs.
Additionally, if you'd like to get some discounts, you can find this information in the library.
In summary, if you're a pre-dental student who wants to boost your PAT scores, this fantastic program is a good solution.
PAT Booster Pros and Cons
PROS
• The PAT practice tests are very representative of the actual test.
• Affordable resource.
• Has high-quality material that's always up-to-date.
• Has high-quality material that's always up-to-date.
• Has performance analytics.

CONS
• The strict scoring can be a little discouraging.
Verdict: Is PAT Booster Worth it?
PAT Booster is a helpful online resource to prepare for the PAT section of the DAT. If you need help with your study schedule, it's a great resource.
It has a strong prep program, smart tracking, and practice questions. So it's a good tool for those having trouble with organizing and structuring studying materials.
PAT Booster students score higher if they study with PAT Booster. It provides similar DATBooster's practice tests with correct and incorrect answer choices and detailed explanations.
This is the best bang for your buck when it comes to premium DAT prep programs.
Pros
The best PAT section content in the industry.
Representative practice tests that are close to the real thing.
Beautifully illustrated videos that get right to the point.
Cons
No mobile app available
Use code at checkout: TESTPREPPAL
PAT Booster FAQs
How Much Does PATBooster Cost?
PATBooster costs $159 for a 90-days period.
Does DATBooster Include PATBooster?
DATBooster has PATBooster included in it. If you bought the 299$ subscription to Dat Booster, you'll have access to PAT materials in it. Simply put, the PAT section in DAT Booster is what PATBooster is.
PATBooster Vs. The Real DAT: Which One is Harder?
PAT Booster is harder than the real DAT.
But some students claim that the tasks on the angle ranking and cube counting in the PAT Booster are like in the DAT exam. These parts are equal in difficulty. In general, you need to work hard and practice every day to get good results in the exam.